Bud & Stanley's has been a northend favorite for over 20 years. Residents of Grand Rapids know that they can find their friends at our independent restaurant. We are located on 4 Mile Road just east of Plainfield Ave, where we have been invested in the community since opening our doors in 1999.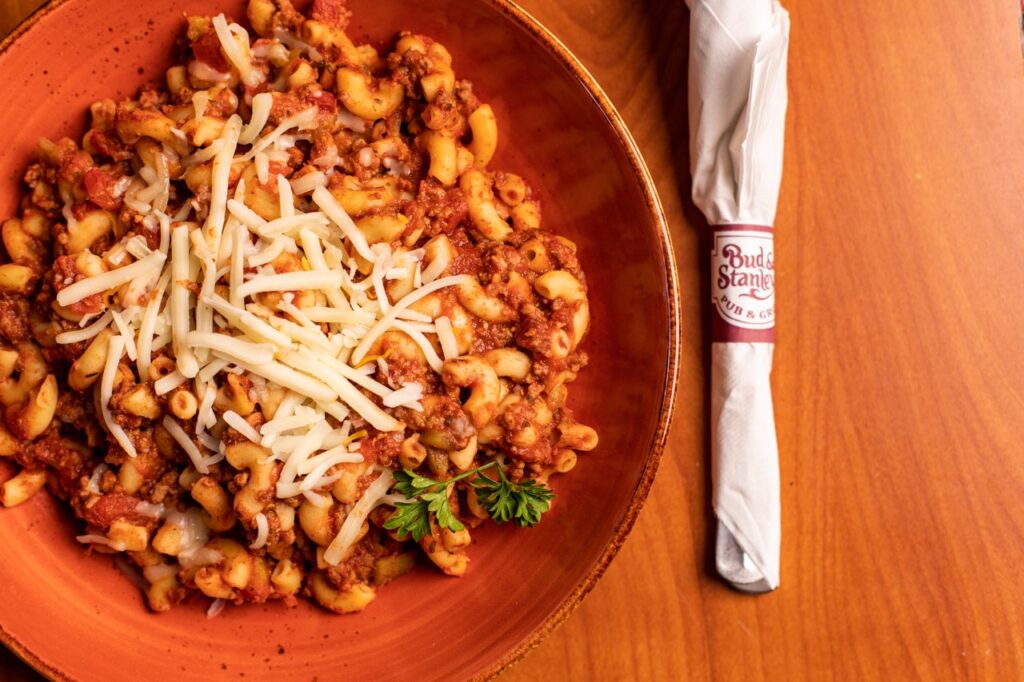 Regulars know that Bud and Stanley were the restaurant founder's Golden Retrievers, and we focus on the loyalty and friendliness of those canine companions in running our business.
Current owner Laurie Kelbel knew these dogs personally since she was integral in launching the restaurant 20 years ago. Laurie's vast hospitality experience spans corporate, independent and private club management.
In addition, she has over 17 years of experience lecturing as an adjunct professor in the Hospitality and Tourism Management program at Grand Valley State University. This extensive professional experience has prepared Laurie to undertake the natural transition into ownership. On July 1, 2019 Laurie & her husband Tim, purchased Bud & Stanley's.
When you stop in at Bud & Stanley's you will always see a familiar face, and as Laurie points out, "some of the staff have been here since I hired them in the beginning." The staff of Bud & Stanley's is committed to assuring that our guests have a memorable experience every time. It is our goal to consistently provide exceptional service, food and drinks to everyone that visits. The average restaurant lasts only 5 years, and as we pass 20, we have our loyal customers to thank as they keep coming back again and again. If this is your first time, try us out for the delicious food and stay for the local atmosphere!
Stop in and try one of our specials today, or bring the Bud & Stanley's experience home with our online ordering menu!